1.  Install and setup your modem.
Instructions can be found in your modem's manual. Modems are already built-in on most recent Macintosh computers that are capable of running OS X.
2.  Enter network settings.
From the Apple Menu select System Controls, and open the Network preference screen.
Make sure you have selected built-in modem (or appropriate) as your network interface. Click on the PPP tab. Enter the following settings:
Name: your Access Username
Password: your Access Password
Number: Portland modem users use 503-677-2100.
When you're done, click Apply Now to save your settings.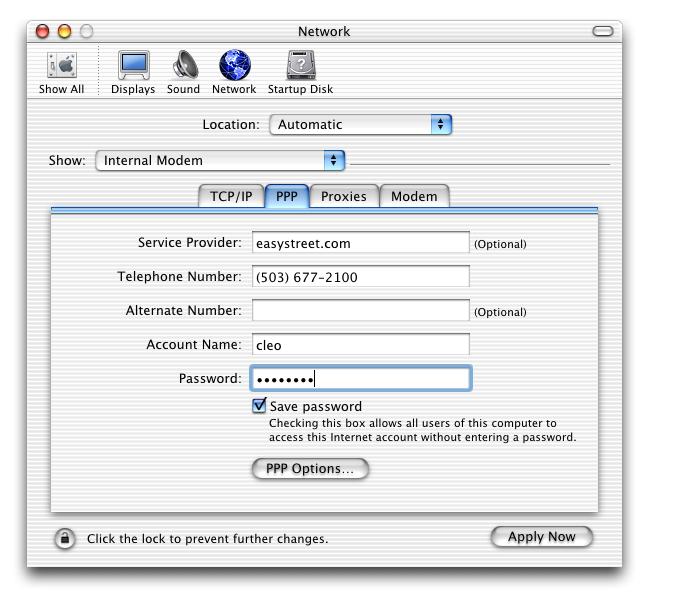 3.  Configure TCP/IP
Click on the TCP/IP tab, and set the Configure drop-down menu to Using PPP. Enter your nameserver addresses in the top right text field, like in the picture shown below. Make sure to click Apply Now when you are done.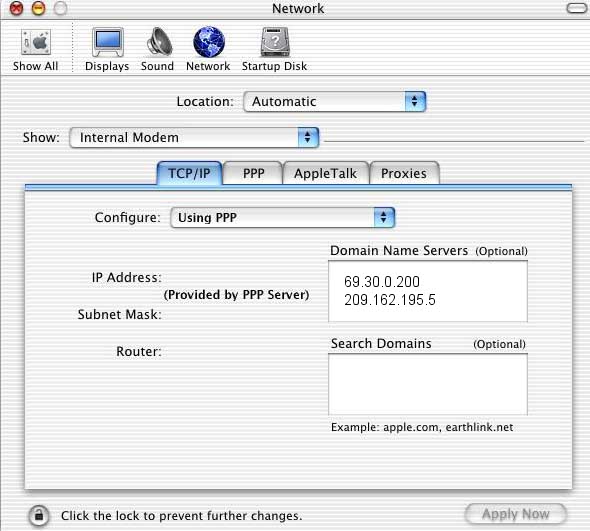 4.  Dial the modem.
Open the Internet Connect program in your Applications folder. It should reflect the settings you entered earlier. Click "connect" to dial.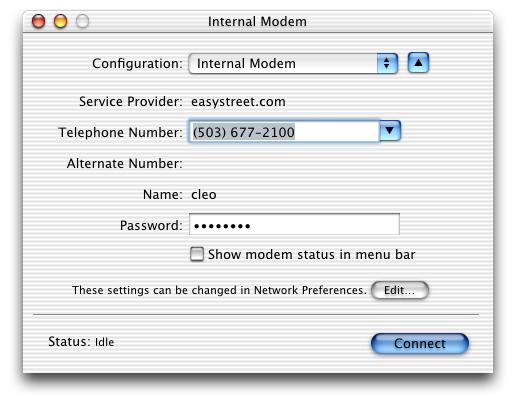 5.  You're done!